Looking to spice up your CRM? Check out this new 1CRM theme, as created by our partner visual4 GmbH!
Coming in 2015 •  Flat Design • Customizable Backgrounds • Modern User Interface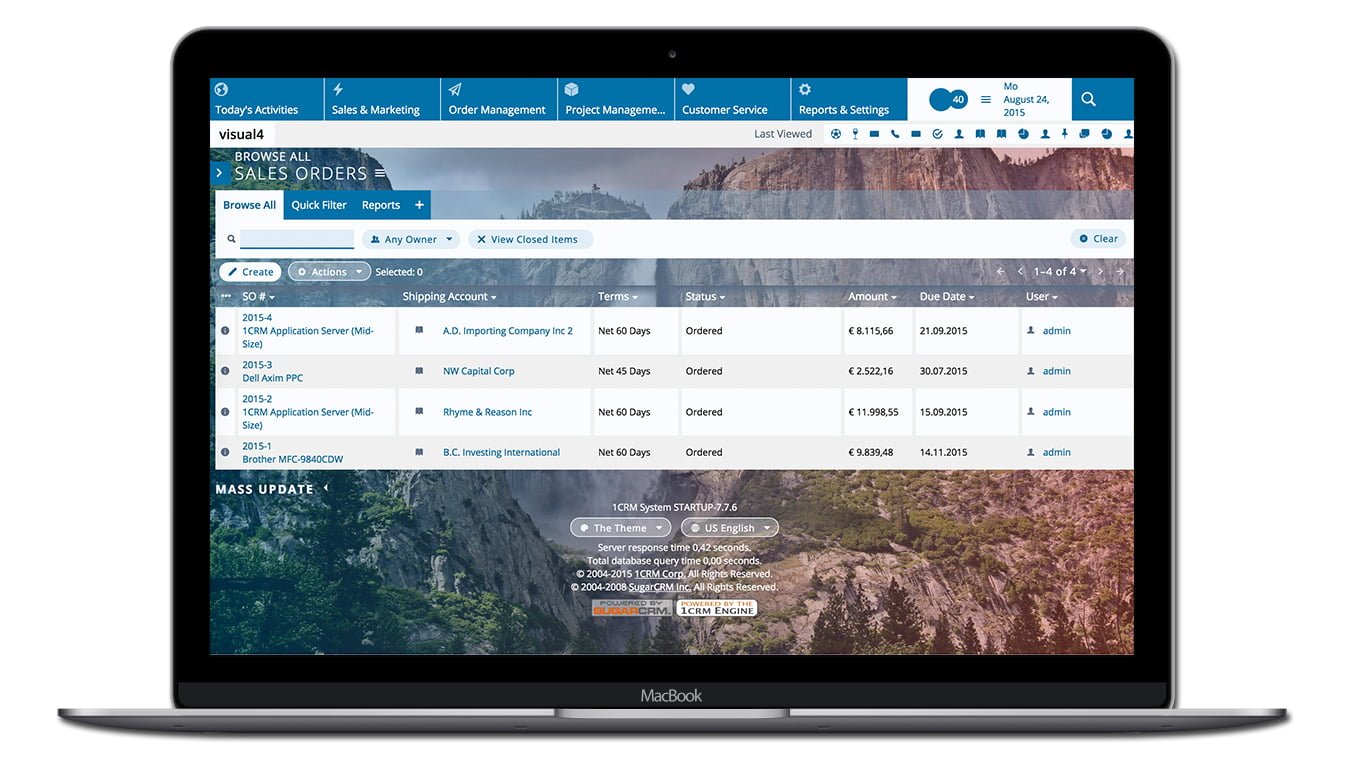 Excited yet? We are too. But you don't have to wait to get started with 1CRM…
Get your 1CRM 30-day free trial today, so that you'll be ready to dive into this new theme!