Discover CRMFlex
Looking to spice up your CRM? Check out this new 1CRM theme, as created by our partner visual4 GmbH! Flex provides a brand new look for the 1CRM platform – including customizable backgrounds, flat design elements and updated screen layouts.
Enhanced Customization
Make 1CRM Your Own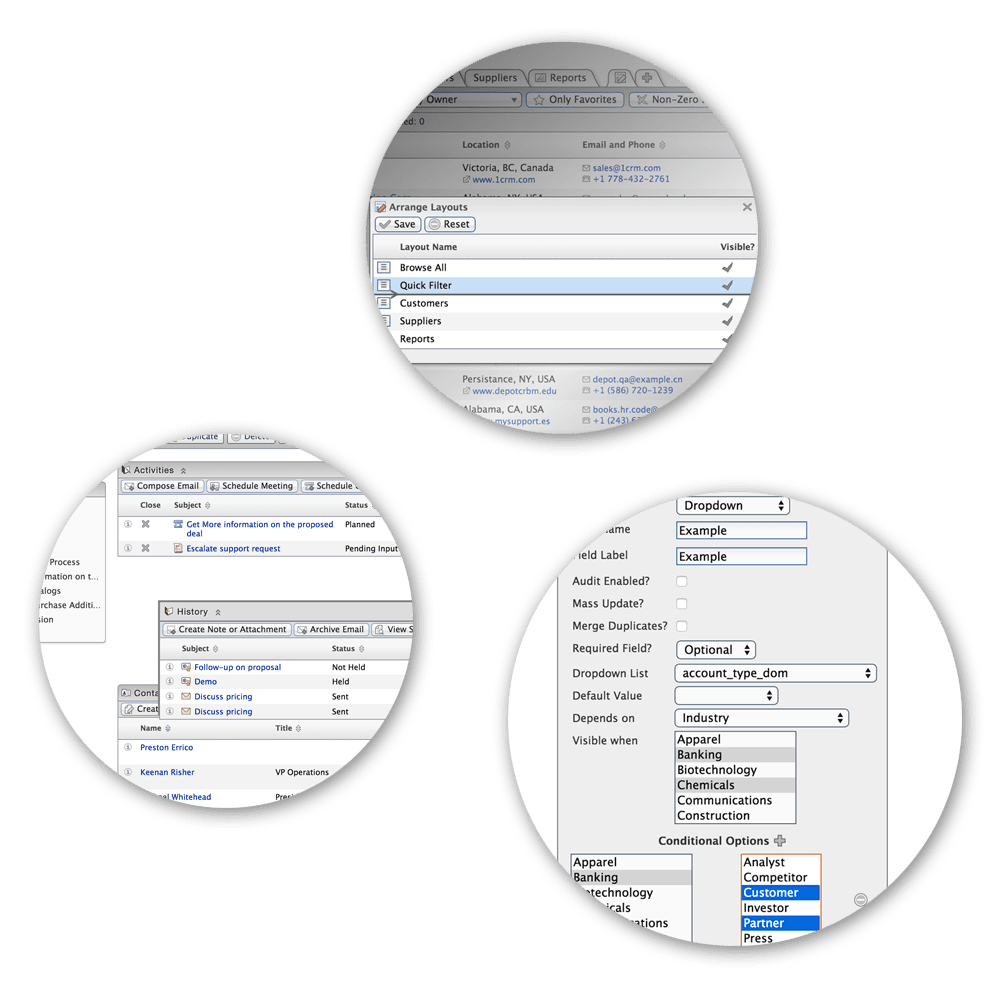 Stripe Integration
Process Payments – Automatically
Revolutionizing the payment system, 1CRM accounts may now have a credit card registered on file for them, generating a Stripe ID for that Account. Recurring Services module can now automatically process payments via Stripe for each invoice generated – and yet no credit card data is stored in your CRM so PCI compliance is not required! Turn your 1CRM system into an automated Billing system today!
Automated Call Timer
Because Your Time Matters
You can now keep track of booked hours & time spent on support cases by automatically timing your calls and logging the duration within your customer's interaction history. Pair that with the new ability to book and bill hours spent on Calls, Meetings & Tasks to make sure you bill all your client hours every day!
Smart Convert
A More Efficient CRM
The Smart Convert feature saves time and reduces errors by copying data for matching custom fields when records are converted, such as a Quote to an Invoice, or a Lead to a Contact. Finally, it's easy to include custom fields in these important system workflows.

Customer Satisfaction Surveys
Making Your Customers a Priority
Customer Service can make or break your business, and often businesses don't receive enough feedback to know how they're doing, or who shouldn't be working for them.
To get some answers, this new feature can send a customer satisfaction survey to a customer when a service case is closed, or simply let them assign a Star Rating. And to speed the process along, we've also added configurable auto-closing of pending customer service cases.
Start your free 1CRM trial
Test out the Enterprise plan features for 30 days - no credit card required